By highlighting what you can give to your employee's, you not only stand out from the competition, but you will also get better quality applicants.
When advertising make sure you sell your business.
Here is a tool to consider some of the great opportunities employees will be exposed to if they come and work for your business. Some examples have been provided below to get your started!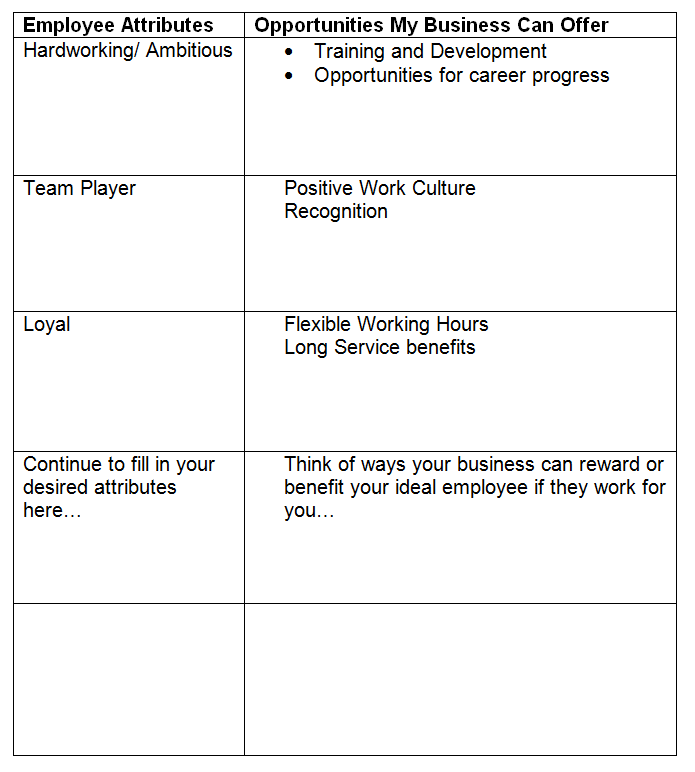 Continue to fill in the attributes you desire in your employees then think about how you can reward or benefit them if they come to work for you. This will help you come up with your ad text when recruiting; making you stand out!
For more information on hiring quality staff and improving your recruitment process, contact the PROTRADE United team today.